The African Saga of Clément-Marie BIAZIN
and the Experimental Cinema adventure
Any use of photographs, paintings,
documents found on this site is prohibited without prior written permission.
Back to Top
Robert SÈVE, The African Saga and
The Experimental Cinema adventure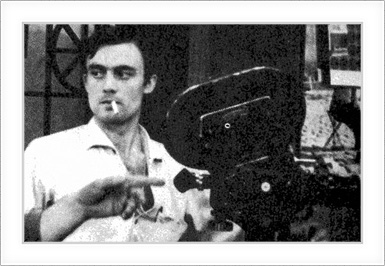 Born in Dives-sur-Mer (Calvados) in 1942, music academy graduate ( violin ), engineer and a degree in law, Robert SÈVE's career has included being company Chief Executive Officer and Chairman in computer business, industry and high-technologies.
He has also been the organiser of a number of Independant and Experimental Film Festivals : in Strasbourg in 1965 and 1966, in Funchal (Madeira) in 1979, at Beaubourg (French Film Institute "La Cinémathèque Française") in 1982, and at the San Francisco Art Institute in1983.
A self-taught film-maker, author and producer of his own films, he has realised completely independantly around twenty films on Art and research, "Experimental Films" with numerous exhibitions : Knokke le Zoute, SIGMA Bordeaux, Prades, Beaubourg,…
In 1979, he was to realise the first commercial images for "Cinema on Computer".
Robert SÈVE was rendered a "special tribute" on the occasion of the "First International Festival of Films on Art" at the MUSEUM OF COMTEMPORARY ART in Montreal in October 1981, and also from the French Film Institute "La Cinémathèque Française" in March 1983.
Back to Top
Clément-Marie Biazin

"A long fight for the emergence and the recognition of a Contemporary African Art"
It is Bangui (Republic of Central Africa-RCA), towards the end of 1966, that Robert SÈVE first has the chance to meet the african Painter and Story-teller Clément-Marie BIAZIN, who tells him about his eighteen years of "educative travels" in the heart of Africa and his ambition to paint and write "The Great Book of African History".
BIAZIN at the same time admits to him his total lack of financial means to realise such a vast project.
Robert SÈVE immediately offers him these means : BIAZIN can at last realise his "Great Work of Art", and this is just the beginning of a deep friendship between SÈVE and BIAZIN, which only comes to an end with the death of the latter in January 1981.
Back to Top